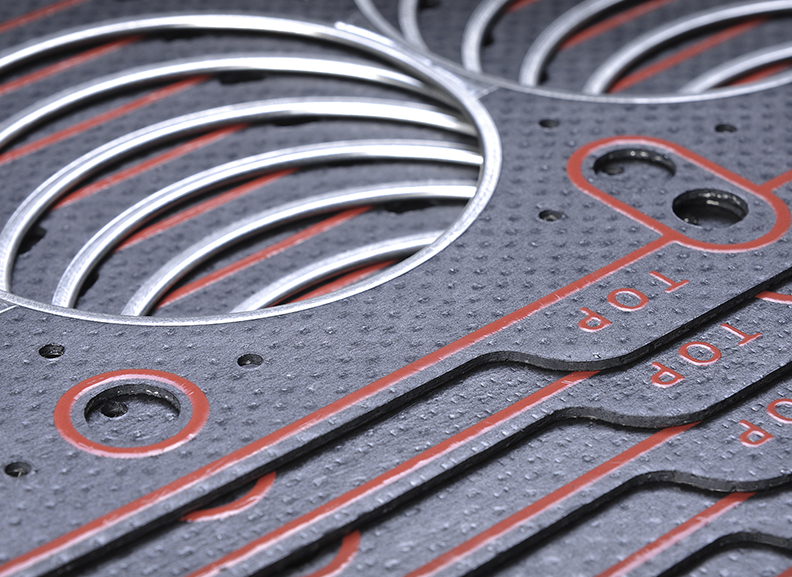 TC PRO® Cylinder head gaskets
Juntas Illinois presents its line of TC PRO® cylinder head gaskets, the standard gasket of professional quality: free of asbestos, produced under the certified quality management system, with materials made in Germany and USA.
Top grade
Product tested according to the following international standards: SAE 921484, DIN 52913, ASTM F36 y ASTM F37. All production is realized under careful quality control throughout the entire manufacturing process. This product has the combination of last generation O.E.M. materials and maximum quality. Quality Management System ISO 9001:2015 (243918-2017-AQ-ARG-RvA).

TC PRO® Authenticity check
Through these five mechanisms of authenticity, we provide the user a secure representation that ensures and certifies the quality of our products.
IILLINOIS: Know-How in sealings. Standard TC PRO® cylinder head gaskets.
Each explosion engine requires a specific concept of gasket. In order to attend to the specific requirements that display the engines of the replacement market, the Juntas Illinois Engineering and Developing Department did an intense job to offer you what we present today as TC PRO®: standard gaskets of diverse fiber compounds, produced with cutting-edge ecological materials made in Germany and USA.